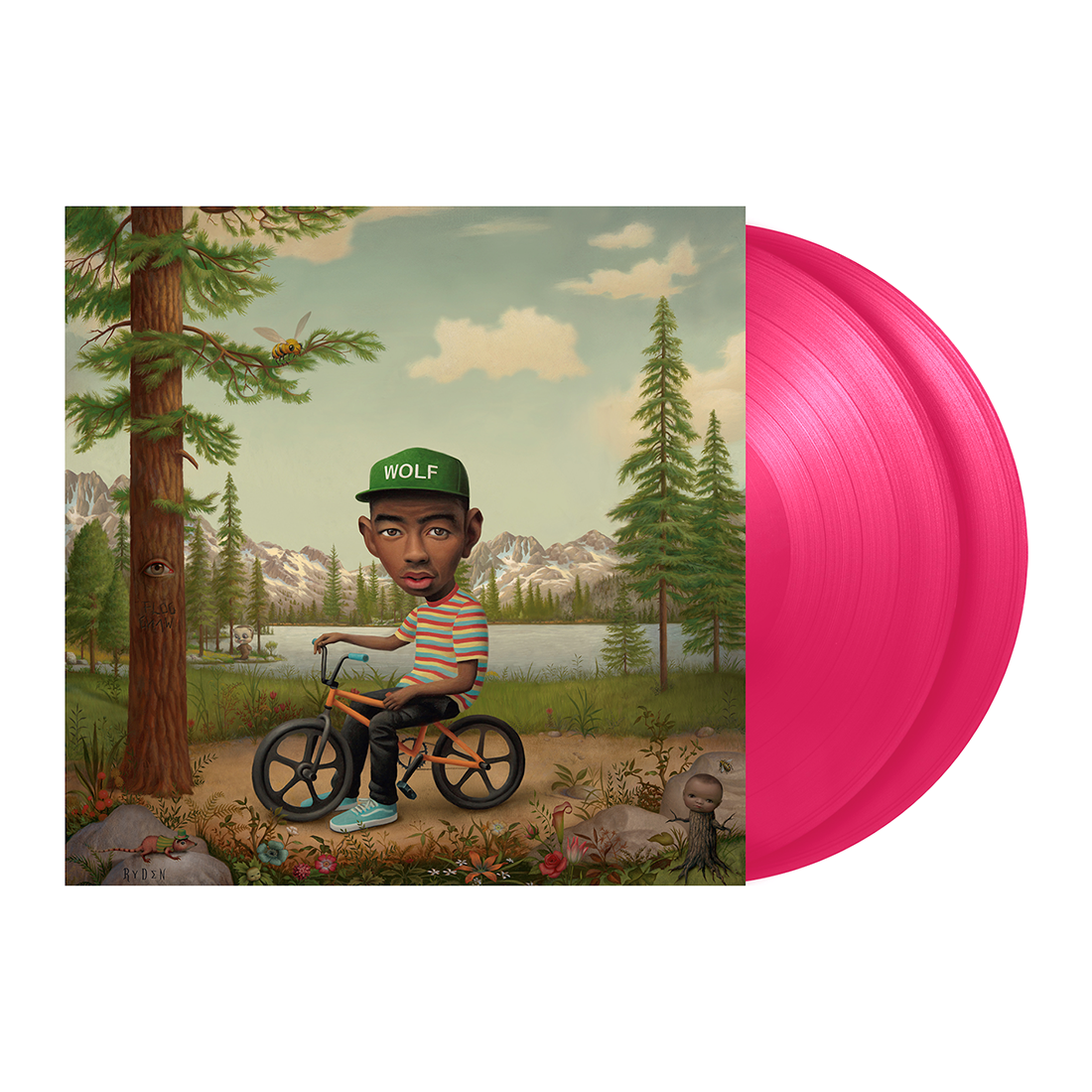 Artist:
Wolf: Hot Pink Vinyl 2LP
Long out of print on vinyl, Tyler, The Creator's classic album Wolf finally receives an official repress. The album is pressed on two pink-colored LPs in a gatefold jacket with printed inner sleeves and a 12"x 12" insert. 
The package also includes an oversized sticker of Tyler's face.  
 
Tracklist:
LP1 - Side A
...
Long out of print on vinyl, Tyler, The Creator's classic album Wolf finally receives an official repress. The album is pressed on two pink-colored LPs in a gatefold jacket with printed inner sleeves and a 12"x 12" insert. 
The package also includes an oversized sticker of Tyler's face.  
 
Tracklist:
LP1 - Side A
1. WOLF
2. Jamba
3. Cowboy
4. Awkward
5. Domo23
6. Answer
 
LP1 - Side B
1. Slater
2. 48
3. Colossus
4. PartyIsntOver/Campfire/Bimmer
 
LP2 - Side C
1. IFHY
2. Pigs
3. Parking Lot
4. Rusty
 
LP2 - Side B
1. Trashwang
2. Treehome95
3. Tamale
4. Lone
Formats:
Label: