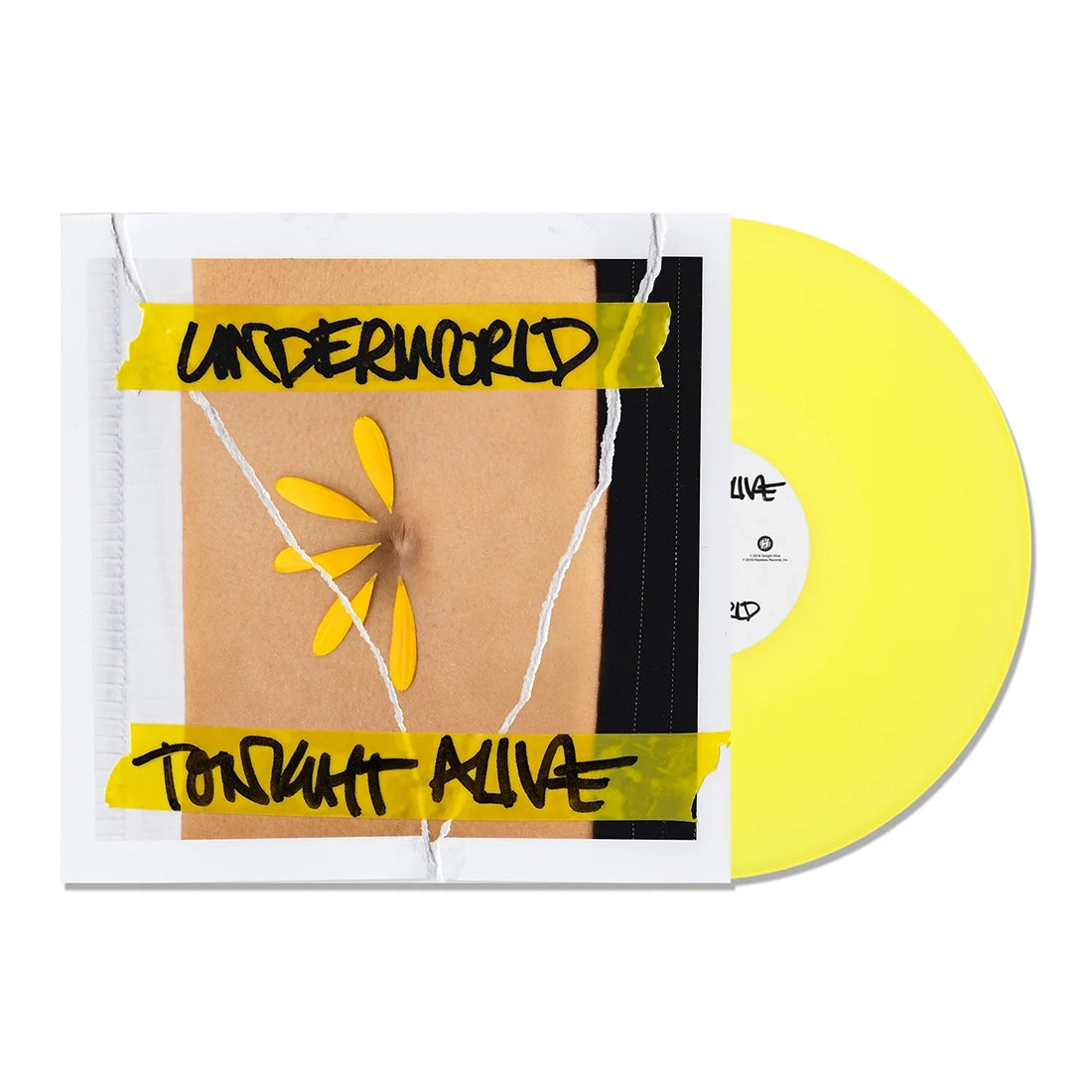 Release date 3 November, 2023 — Pre-order now

↴
Artist:
Underworld: Yellow Vinyl LP
Release date: 3 November, 2023
Australian rock band, Tonight Alive, burst onto the scene in 2008 as teenagers, blending power pop & rock, quickly finding success with their debut album What Are You Scared Of? and becoming a crowd favorite at festivals like the Vans Warped Tour & Bamboozle. Underworld is the band's final & most organic album yet, a...
Australian rock band, Tonight Alive, burst onto the scene in 2008 as teenagers, blending power pop & rock, quickly finding success with their debut album What Are You Scared Of? and becoming a crowd favorite at festivals like the Vans Warped Tour & Bamboozle. Underworld is the band's final & most organic album yet, a raw & real insight to a band reconnecting with their authentic selves. One of the songs that emerged from the sessions is "Temple" the song that launched the new era of the band & one written when McDougall was experiencing severe depression & fatigue - the lyrics penned when she was totally entrapped in being sick in her mind, body & soul. The rawness of the song became an anthem at BBC Radio 1 (debuting as the Rockest Record of the week). The album takes the listener on an emotional journey of the underworld we all have within us, dissecting our internal darkness & discovering peace. Songs like "Disappear" featuring guest vocals from Lynn Gunn (PVRIS) & "My Underworld" - a stirring duet with Corey Taylor (Slipknot/Stone Sour) showcase the diversity of the band's sound & triumphantly scream to the world that Tonight Alive will always live on.

Tracklist:
1. Book of Love
2. Temple
3. Disappear (Feat. Lynn Gunn)
4. The Other
5. In My Dreams
6. For You
7. Crack My Heart
8. Just for Now
9. Burning on
10. Waiting for the End
11. Last Light
12. Looking for Heaven
13. My Underworld (Feat. Corey Taylor)
Formats:
Label: