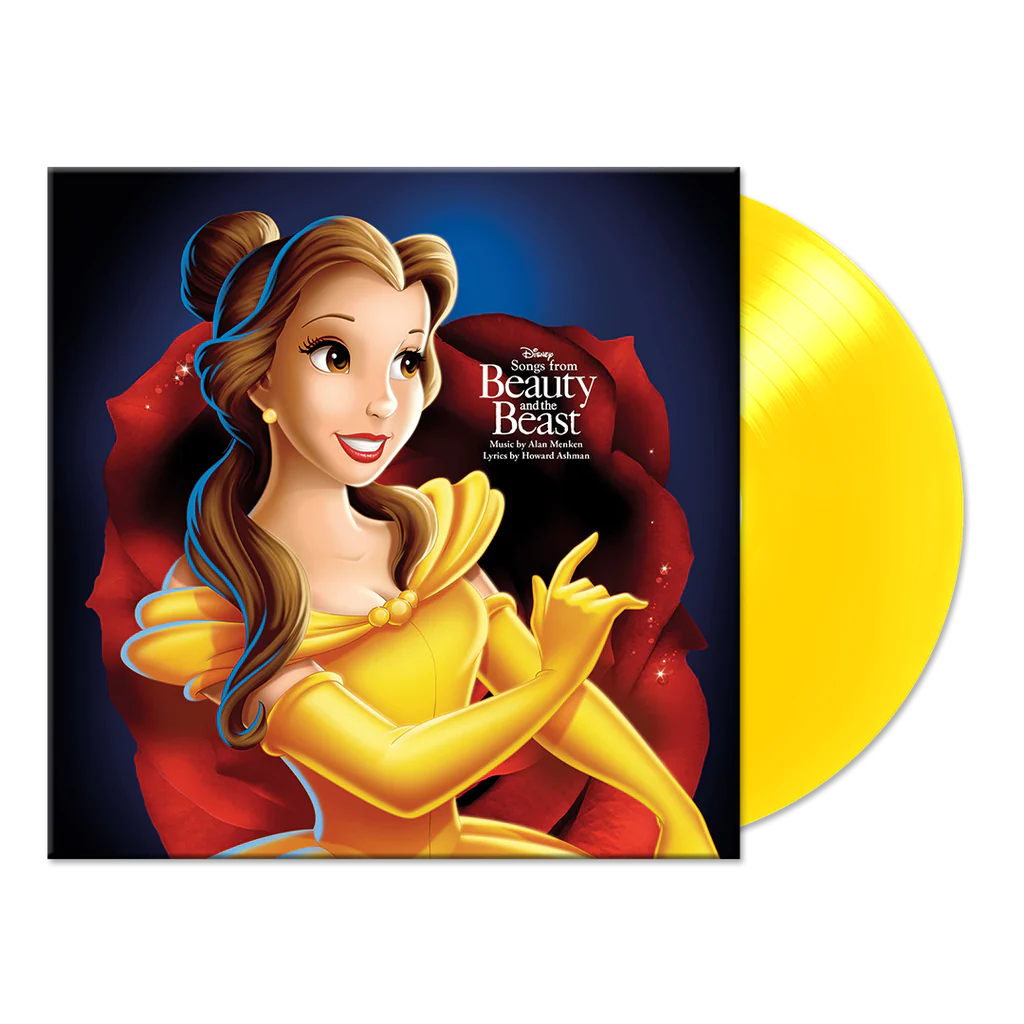 Artist:
Songs From Beauty & The Beast: Limited Canary Yellow Colour Vinyl LP
A tale as old as time is celebrated in the Songs from Beauty and the Beast. Releasing to commemorate Disney's 100th anniversary, this canary yellow coloured vinyl features classic favourites from the Disney Classic Animated film including, "Belle," "Be Our Guest," and "Beauty and the Beast".

Tracks:

Side A
Prologue: Beauty and the Beast - From "Beauty...
A tale as old as time is celebrated in the Songs from Beauty and the Beast. Releasing to commemorate Disney's 100th anniversary, this canary yellow coloured vinyl features classic favourites from the Disney Classic Animated film including, "Belle," "Be Our Guest," and "Beauty and the Beast".

Tracks:

Side A
Prologue: Beauty and the Beast - From "Beauty and the Beast"/Soundtrack
Belle - From "Beauty and the Beast"/Soundtrack Version
Belle Reprise - From "Beauty and the Beast"/Soundtrack Version
Gaston - From "Beauty and the Beast" / Soundtrack Version
Gaston (Reprise) - From "Beauty and the Beast"/Soundtrack Version

Side B
Be Our Guest - From "Beauty And The Beast" Soundtrack
Something There - From "Beauty and the Beast"/Soundtrack Version
The Mob Song - From "Beauty and the Beast"/Soundtrack Version
Beauty and the Beast - From "Beauty and the Beast" / Soundtrack Version
Beauty and the Beast - From "Beauty And The Beast" Soundtrack / Duet
Formats:
Label: